Manufacture strength
Dance tights/Ballet tights/Fishnet tights:
Knitting
We have our own knitting machine in our workshop. When the yarns are warped well, we can settle them on knitting machine. Before the machine begins to work, our technician will input the pattern data to computer. When the yarns are settled on brackets, the machine will knit pattern as we want.
Dance tights/Ballet tights knitting machine Fishnet tights knitting machine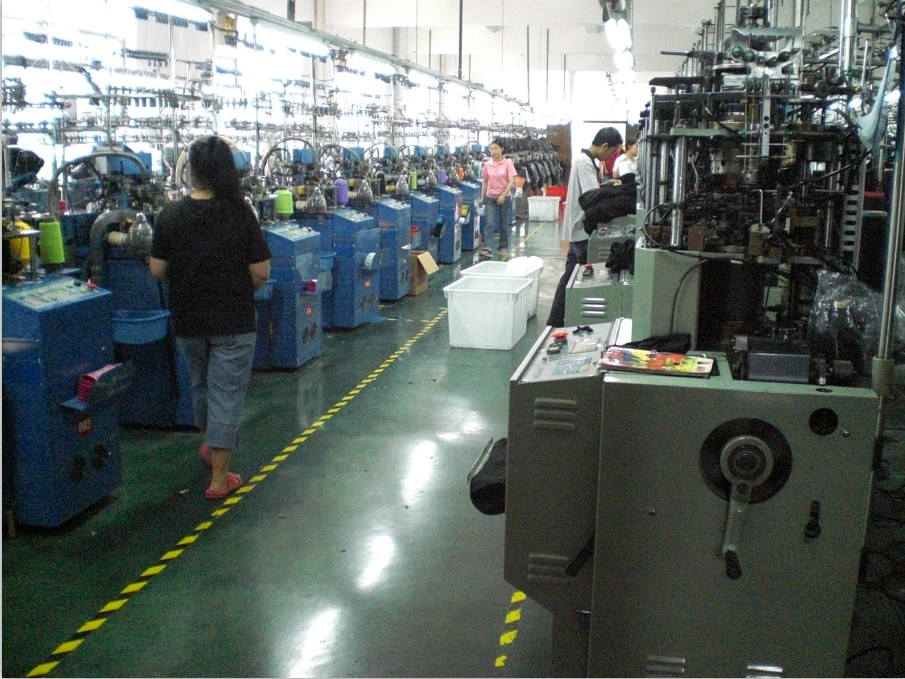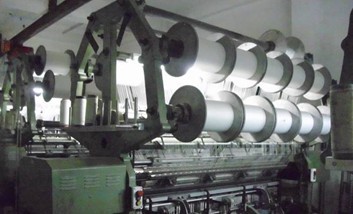 Sewing Dyeing
For our machine, the toe can be well sewn We dye colors as customers' request.
when tights are on machine. We have good technic to keep color right and steady.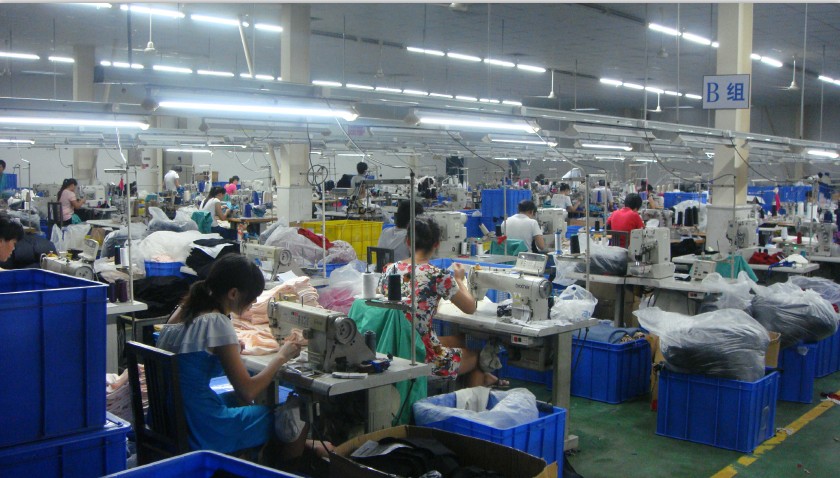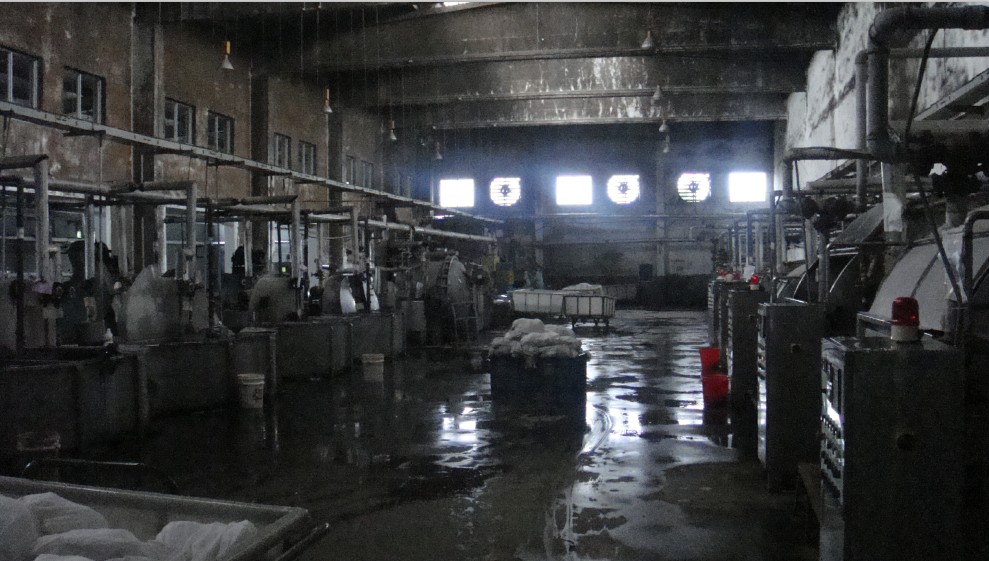 Shaping: Packing
We use leg board shape the tights before packing. The last job is packing. The workers also do inspection at the same time.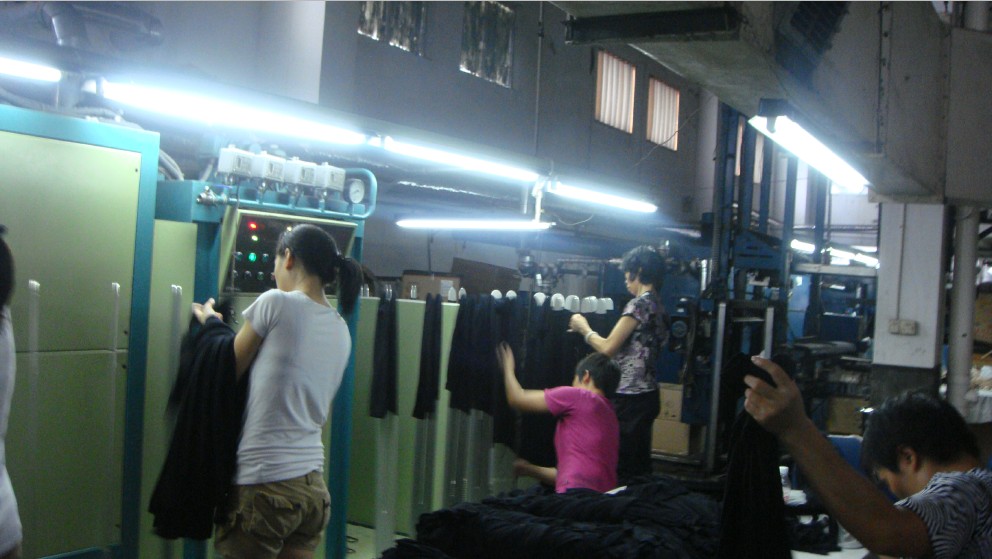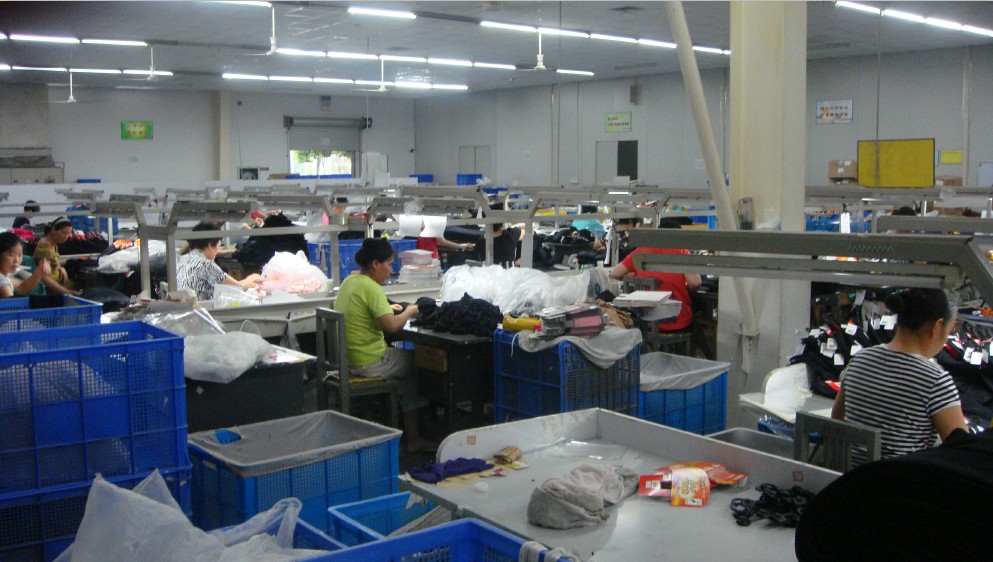 Wam-ups:
Knitting machine Linking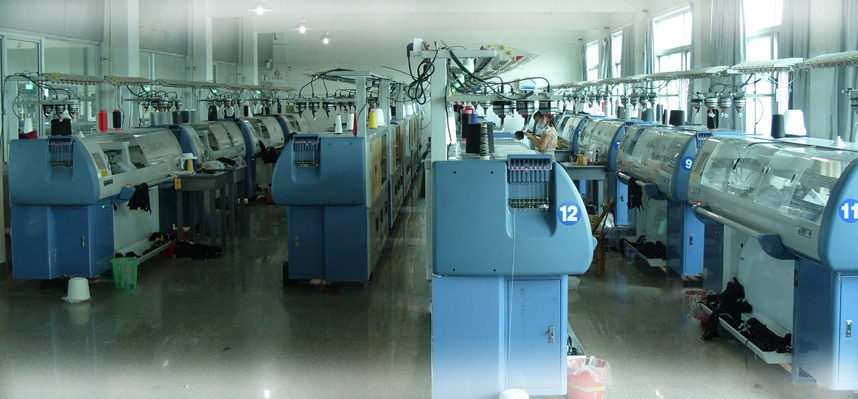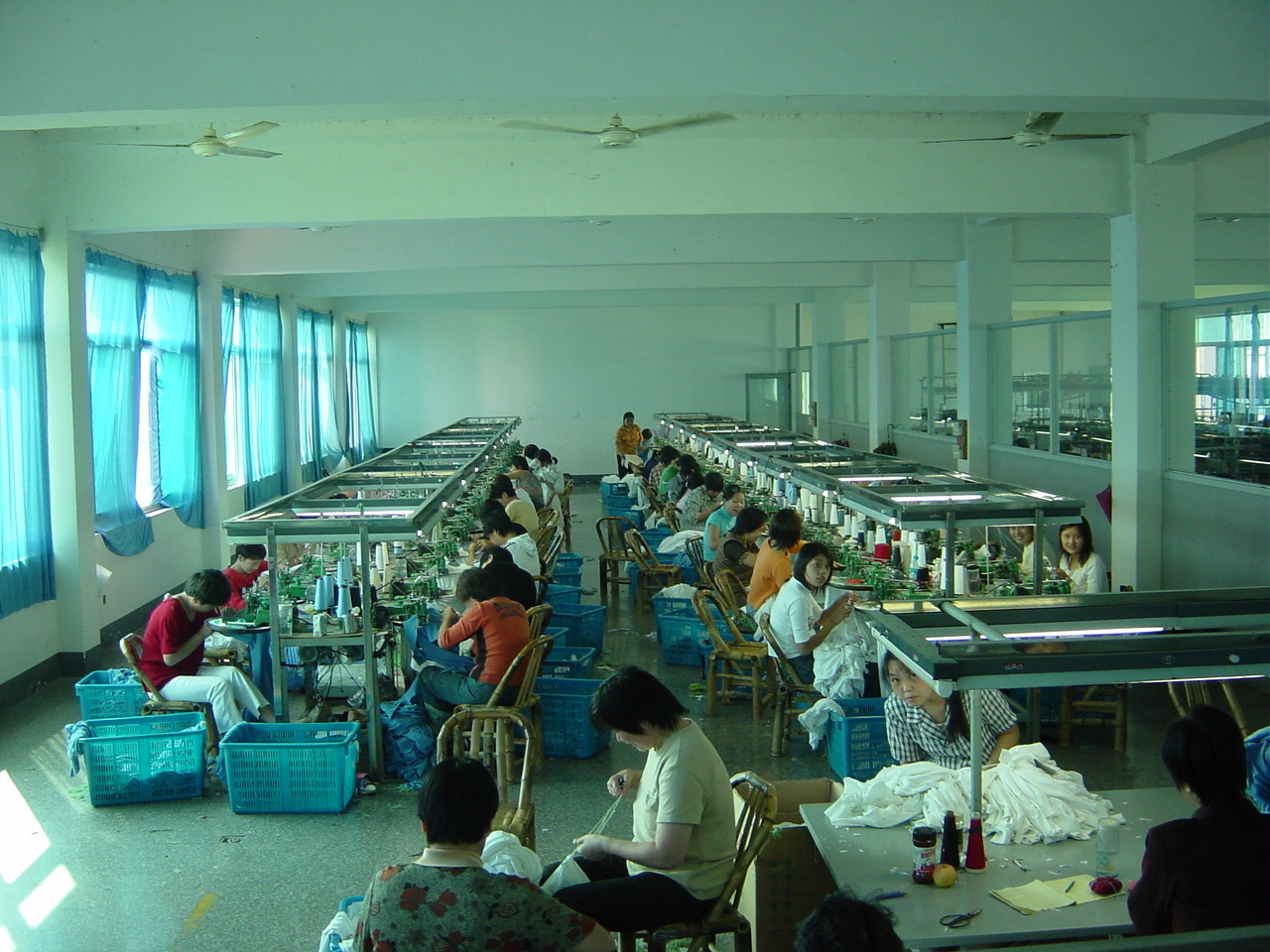 Dance shoes:
Dance shoe Machine: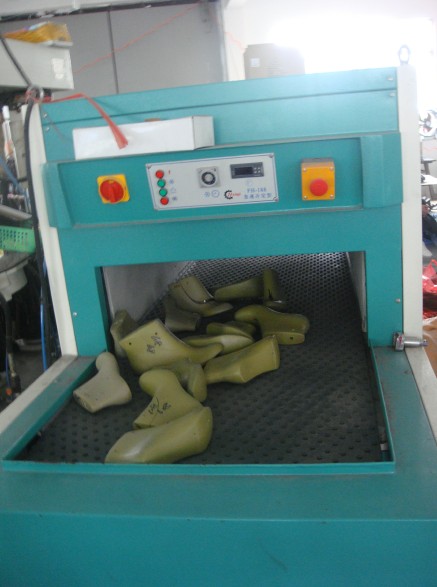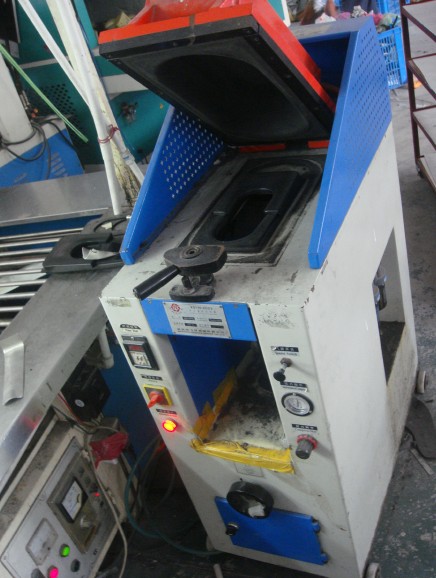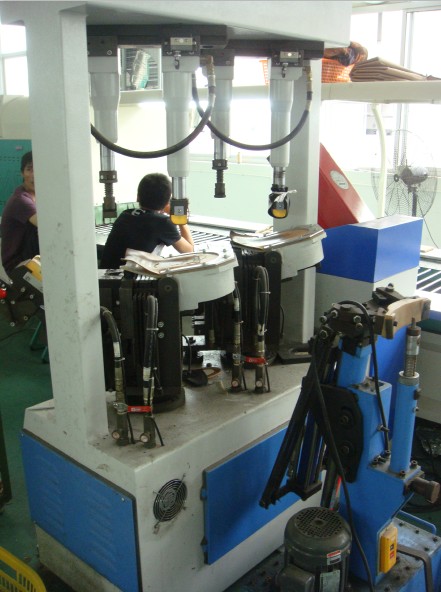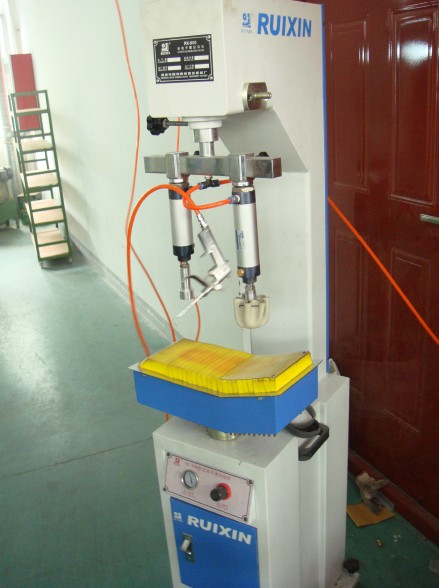 Dance shoe cutting: Dance shoe production line: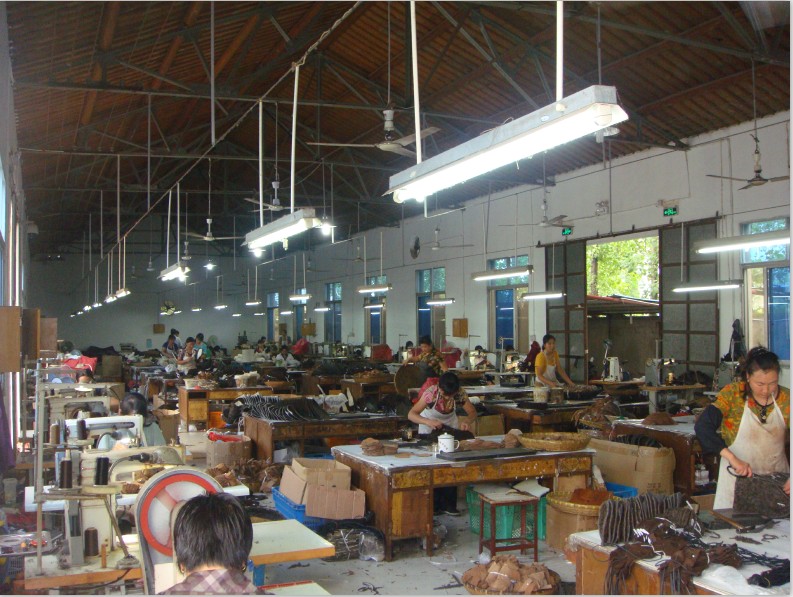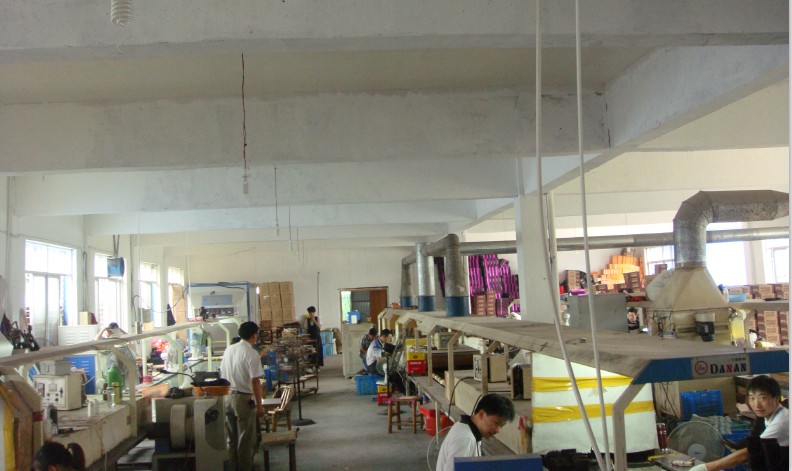 Dance shoe sewing: